Entrance archway and railings
Archway
In 2012, a successful planning application to install an arch at the front entrance of the park was achieved.
County Gates took the design of the adjacent railings at Romiley Primary School, as the template for the arch details. This was because the removed railings surrounding the park, would have been of this pattern.
The arch was funded by The Friends of Romiley Park.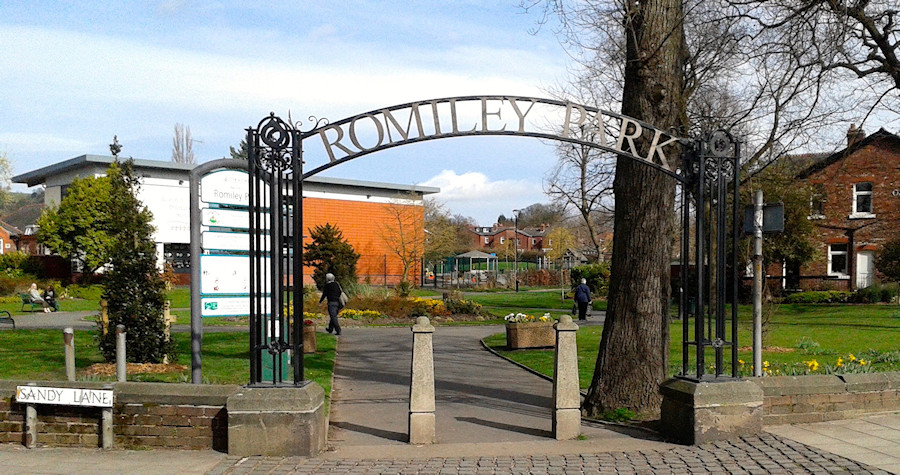 Railings
During the Second World War, many of parks' railings around the country were removed. The plan was to melt them down and reuse the metal for ammunitions. Unfortunately, the metal was unfit for purpose. The Friends of Romiley Park decided to raise funds and reinstall the railings around the front area of the park, thus complementing the Archway and the school railings. With monies raised, County Gates, Chadkirk, designed and installed the bespoke railings.
The Friends of Romiley Park would like to thank the following for their donation and grant monies, that have enabled the Group to bring back a bit of Romiley history:
C&C Insurance Brokers, Chadkirk Mill Business Park, Manchester Airport Community Trust Fund, Maurice Thorley (Butchers), SMBC Community Fund & The Friends of Romiley Park.